CLICK ON A TOPIC FOR MORE INFORMATION
Owners
Sidney Wilhite, Sr.
Founder
John Mark Wilhite
Ross Wilhite, Jr.
Team
Pat Smith
Vice President of Sales
(318) 348-2448
Seth Hamby
Quality Assurance Manager
Larry Owen
Customer Service
(318) 381-0943
Deion Hemphill, CPA
Chief Financial Officer
History
Louisiana Plastic Industries, founded in 1973, is located in West Monroe, Louisiana. The leading supplier of high-density and low-density polyethylene film for the multi-wall bag industry, LPI manufactures a variety of films for use in industries ranging from roofing to food service.
The LPI team takes great pride in supplying customers with high-quality products and exceptional service at a reasonable price. We strive to treat every customer like they are the only customer.
LPI's manufacturing facilities are located in West Monroe, Louisiana on a four-acre site adjacent to the KCS Railroad. The plant contains 80,000 square feet of manufacturing space with 13 multi-wall grade-blown film lines.
Eight silos adjacent to the rail site are capable of holding multiple rail cars. Each blown film line has the capability of running high-density, low-density, or linear low grade films. The machines are designed and equipped to meet the exacting quality and production delivery requirements of the industry. Each film line is capable of running light gauge, 30-inch or larger diameter rolls, with current capabilities allowing widths up to 80 inches.
At Louisiana Plastic Industries, we can never claim perfection. However, our commitment to quality and customer service assures our clients of the finest multi-wall grade films on the market today.

Company Values
To provide polyethylene film sheeting to the multi-wall bag industry, through the use of virgin, FDA approved resins, the highest level of industry roll specifications, and on time deliveries, all of which are combined with competitive pricing to ensure that our customers will receive
Economy
through our
Service
and
Quality
.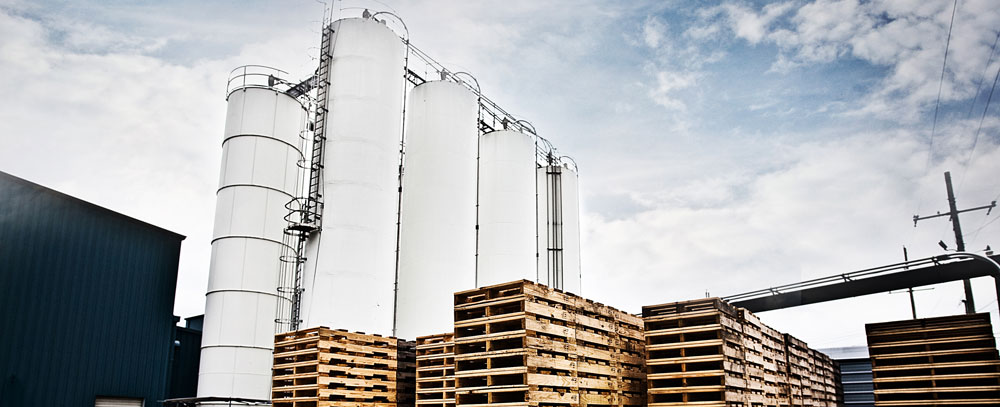 Community Involvement
ARCO, A Community Resource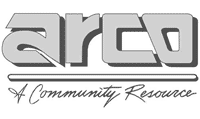 Having begun in 1954 by courageous parents who refused institutional placement for their children, ARCO has remained directed by the current needs of those that request services. ARCO's vision of community inclusion and responsiveness, which began as a singular focus on individuals with developmental disabilities, has enlarged to encompass persons of all abilities and interests, where those with disabilities are contributing and valued, where there is belonging for all.
ARCO envisions a place for each of our citizens where the community provides for all, including those with disabilities. Seeking to empower persons with developmental disabilities and their families to have quality lives through instruction, support, and opportunity, ARCO proclaims the tenets that all persons are of equal value, all persons have the same basic needs, and all persons learn in uniquely different ways.
Location
Employment Opportunities
Louisiana Plastic Industries is an equal employment opportunity company. We offer a variety of positions including Clerical, Extrusion Operators, Maintenance Technicians, Electricians and un-skilled labor. We offer on-the-job training as well as a safe and secure work environment.
Professional Associations
Society of Plastics Industry, Inc.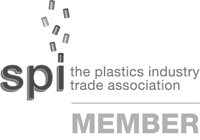 Founded in 1937, SPI is the plastics industry trade association representing the third largest manufacturing industry in the United States. SPI's member companies represent the entire plastics industry supply chain, including processors, machinery and equipment manufacturers and raw materials suppliers. The U.S. plastics industry employs nearly 1 million workers and provides nearly $327 billion in annual shipments.
Headquartered in Washington, D.C., SPI promotes business development via a suite of commercial services and trade shows, fosters the sustainable growth of plastics in the global marketplace, provides industry representation in the public policy arena and communicates the industry's contributions to society and the benefits of its products.
Society of Plastics Industry, Inc. Facebook Page
Paper Shipping Sack Manufacturers' Association, Inc.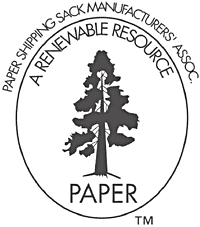 The Paper Shipping Sack Manufacturers' Association (PSSMA) is the national trade association of U.S. producers of multiwall shipping sacks. Its mission is to provide its member companies with programs and services which further the industry's objectives and, in doing so, promote and enhance the welfare of the industry.
Currently, its sack-producing members produce approximately 90% of the multiwall shipping sacks made in the U.S. In addition, PSSMA is supported by over 45 domestic and international associate members, suppliers of goods and services to the U.S. multiwall industry.
West Monroe/West Ouachita Chamber of Commerce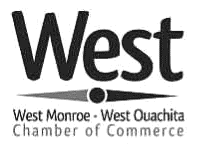 The West Monroe/West Ouachita Chamber of Commerce was founded in 1956 by a group of West Monroe business and community leaders. Over the years, the Chamber's strong involvement in public education has helped improve educational facilities throughout Ouachita Parish. The Chamber has received numerous awards including the prestigious Excellence in Economic Development Award from the International Economic Development Council and the Special Creative Activities Service Award from the Coordinating & Development Corporation. The Chamber's activities in legislative affairs has been noted by the city council, police jury, state legislature and the United States Congress.
Better Business Bureau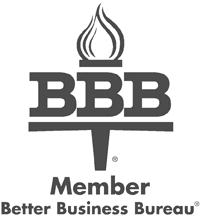 The Better Business Bureau (BBB) has been the champion of consumers and businesses alike for nearly a century. Founded in 1912 by the Associated Advertising Clubs of America (currently the American Advertising Federation), it started out as a movement to self-regulate and adopt truth in advertising, selling and customer service practices. All BBB accredited businesses have agreed to live up to their Standards for Trust, a comprehensive set of policies, procedures and best practices focused on how businesses should treat the public.
Links of Interest
Duck Commander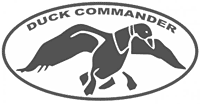 The family-owned company Duck Commander produces best-selling duck calls and duck hunting related merchandise. Founded by the notoriously bearded Phil Robertson, Duck Commander and its deer hunting merchandise counter part, Buck Commander, call West Monroe, Louisiana home. Phil and his Duck Commander team are the subjects of the award-winning show on A&E, Duck Dynasty.
Tabasco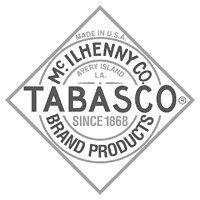 The Tabasco brand was founded in 1868 on Avery Island, Louisiana. To this day, the company is still family-owned and operated on that very same site. Tabasco Sauce continues to be the most recognized hot sauce in the United States.